Michele Kearney's Nuclear Wire
Major Energy and Environmental News and Commentary affecting the Nuclear Industry.
Friday, July 28, 2017
ATOMIC ENERGY COUNCIL, EXECUTIVE YUAN Notice is hereby given, to
commence a period of public comments for the draft amendment on Article
2-1 of "Regulations on Final Disposal of High Level Radioactive Waste
and Safety Management of the Facilities"
行政院原子能委員會公告:預告「高放射性廢棄物最終處置及其設施安全管理規則」第2條之1修正草案
The Executive Yuan Gazette Online
Posted by

Michele Kearney
at 11:17 PM
0 comments

Thursday, July 27, 2017
Posted by

Michele Kearney
at 4:53 PM
0 comments

by Peter Huessy • July 27, 2017 at 4:00 am
In 1989, America had 1,000 nuclear missile silos, and a small number of additional bomber and submarine bases and submarines at sea, facing 13,500 Soviet warheads. Today, the U.S. has 450 such silos facing 1,750 Russian warheads. That is a switch from a ratio of 13 Russian warheads to every U.S. missile silo, to a ratio of 4 Russian warheads to every U.S. missile silo. Getting rid of Minuteman ICBMs would reverse that progress and make the ratio even worse, with 175 Russian warheads to every U.S. missile silo. How is that an improvement?

The U.S. "cannot afford to delay modernization initiatives" while the "American people and our allies are counting on congressional action to fund our nuclear enterprise modernization efforts." — General Robin Rand, the commander of the Air Force Global Strike Command.

America's ability to defend itself is at stake.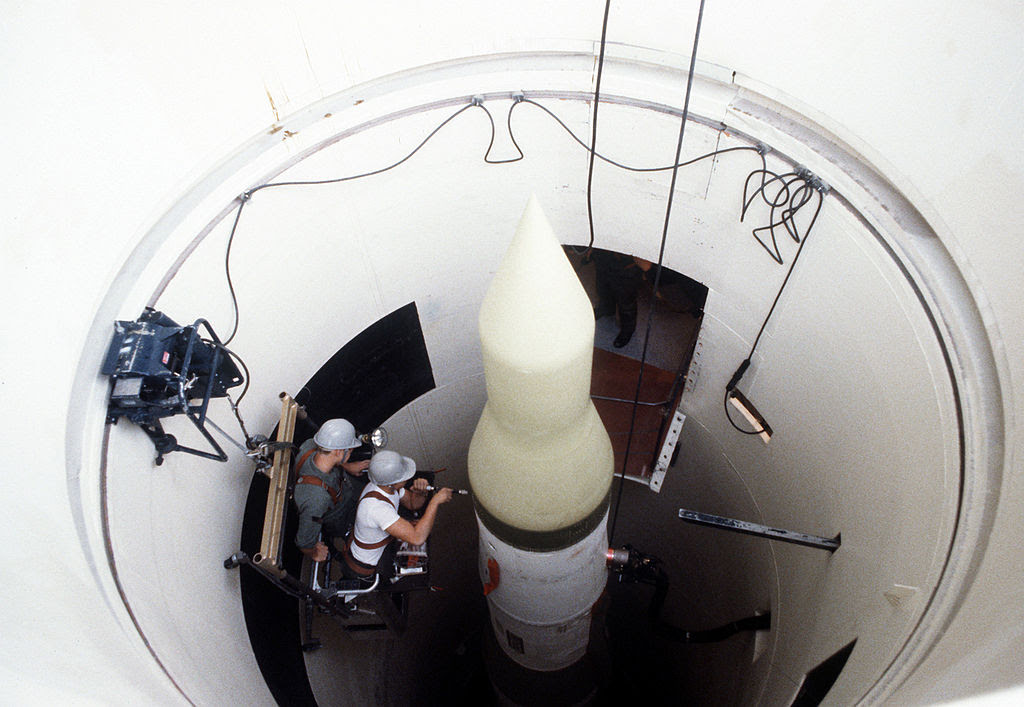 A Minuteman III intercontinental ballistic missile in its silo in Whiteman Air Force Base, Missouri, circa 1980. (Image source: U.S. Department of Defense)
In April 2017, the Pentagon launched the U.S. Defense Department's legislatively mandated quadrennial Nuclear Posture Review to determine American policy, strategy and capabilities. The process now underway involves testimony from experts arguing over how the estimated $27 billion spent annually (growing over the next decade by an additional $10 billion a year) on America's nuclear arsenal should be allocated.
One claim, made by a number of experts, is that investing in the effort to upgrade America's exiting nuclear arsenal -- the land-based intercontinental ballistic missiles (ICBMs) -- would be destabilizing and wasteful. They are, it is claimed, highly vulnerable to enemy attack and therefore do not provide deterrence. Among the 40 House members who suggest killing the land-based missiles is the ranking Democratic member of the House Armed Services Committee.
Continue Reading Article
https://www.gatestoneinstitute.org/10743/modernizing-nuclear-capabilities
Posted by

Michele Kearney
at 4:43 PM
0 comments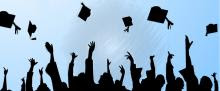 In a time of growing global risk, it is more important than ever that rising leaders share their research, find their voices, and test their arguments to create a safer, healthier planet. In our Voices of

Tomorrow

section, the Bulletin proudly publishes the work of emerging scholars immersed in the issues central to our core interests—nuclear threats, climate change, artificial intelligence, and biosecurity.



And we are connecting them to ever-expanding audiences; for example in the last few months
, Teen Vogue

has reposted Bulletin-published articles by two of our authors,
Emma Bastian, a high school freshman from Dubuque, Iowa, and
Yangyang Chen, a postdoctoral research associate at Cornell Laboratory for Accelerator-based Sciences and Education.
To read more from our authors or to learn more about how to submit an article to the Bulletin, check out the Next Generation Information Page.

North Korea and the ban treaty: two sides of the same coin


John B. Brake



Haves, haves-nots, and need-nots: The nuclear ban exposes hidden fault lines


Jennifer Knox



Has South Korea renounced "nuclear hedging?"


Lami Kim



The folly of a German Bomb


Rafael Loss



The ban treaty: A big nuclear-weapon-free zone?


Sebastian Brixey-Williams



New life for New START?


Ian Johnson, Joel Beckner, Heng Qin, and Nadezhda Smakhtina



Drone warfare: The death of precision


James Rogers



A march through time: Historical perspective on the March for Science


Ingrid Ockert



The case for banning autonomous weapons rests on morality, not practicality


Robert Hart



Voices of

Tomorrow

authors are eligible to receive the Bulletin's annual Leonard M. Rieser Award, a cornerstone of our Next Generation program. To donate to this valuable resource, visit our donor page and choose the "Next Generation" fund.
Posted by

Michele Kearney
at 8:12 AM
0 comments