Seismic Reevaluations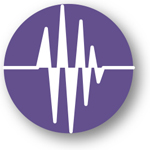 Operating reactor sites are using present-day information to reevaluate the earthquake effects—or hazards—that could impact their site. These newly reevaluated hazards, if worse than what the plant had originally calculated, will be analyzed to determine if plant structures, systems, and/or components need to be updated to protect against the new hazard. The NRC will review each step in the analysis process and take action to require plant changes as necessary.
Process Overview
Related Documents:
For plant-specific documents, visit our
Plant-Specific Japan Lessons-Learned Activities
page.